Barcodes are generally used to help track inventory, but there are many more possibilities and interesting ways to use them. In this post, we'll take a look at some of the more creative applications of linear and 2D barcodes (e.g., QR codes).
Events, travel, and movies
Barcodes are used in admission tickets in movie theaters and other events to uniquely identify and verify the validity of the ticket before the customer can enter the theater or the event. They're also used to count sales generated from the event, and makes it a lot more convenient to keep track of revenue. Sometimes it even costs less for event organizers because they don't have to spend money producing actual tickets – those who want to attend the event or watch the show can print the barcode anywhere and present it upon arrival at the venue.
Similarly, with the use of online booking systems for travel (flights, trains, and buses), travelers can even print out their own boarding pass and check in by showing the code using their smart phone.
Advertising
Advertisers are taking advantage of barcodes by using them to reach out to customers in a more interactive, interesting, and unique way. With the use of smartphones, just by downloading and installing an app that can read barcodes you can discover a lot more information about the product being advertised.
You've probably seen advertisements like this one:
What you see above is a 2D barcode. What's different about it is that it's capable of storing more information (and languages). These barcodes usually contain uniform resource locators (URL) so that you can learn more about the product or service.
While not as popular in the US, the use of 2D barcodes is very popular in Japan, where it was invented. They have 2D barcodes almost everywhere: retail stores, fast food chains, and train stations.
Japan's use of these barcodes is actually pretty creative, and also provides a lot of help since some of them contain information about your location, direction, and contact information. After the 2011 earthquake and Tsunami, QR codes were especially helpful in spreading information about how to donate to the relief efforts [So barcodes are useful for disaster relief; might want to pitch that to the government…].
Games
Games that needed the use of barcodes have been around since the 90s. There are actually consoles created specifically for these games. You may have heard of Skannerz, which was released in 2000. The general premise was to capture monsters by scanning them and then battling with other players.
Now, you can see smartphone games being used instead of dedicated consoles.
Barcode Beasties generates a monster or power ups when you scan certain items with your phone. You can then train the monster to level up and then use it for competing with other players. You can now find out if a pack of cookies can beat your TV…
Tracking food intake
There are actually some apps that help you keep track of the food you eat through barcodes. All you have to do is take a picture of the barcode on the food you're eating, and the app will use the nutrition information indicated on the item to track your food intake. It's actually pretty convenient, and you'd have a more detailed food diary.
Art and pop culture
Barcodes have become so popular that they have been used as inspiration for art and architecture. This building in St. Petersburg, Russia has been designed with the linear (traditional) barcode in mind:
Barcodes have been used in pop culture as well. If you've seen the cars in the movie Back to The Future (Universal, 1985), they're using barcodes instead of license plates:
Tracking products
Just because you have a very small product doesn't mean you can't come up with a creative way to track it using barcodes. Tootsie Pops have barcodes on their sticks!
Barcoding in your business?
Want to know more about how you can set up a barcoding system in your business? Download your copy of Barcode Your Small Business for free. It will show you step by step on how you can set up a complete system for your business.
Looking for the world's easiest to use barcode scanner?
We now sell barcode scanners! The Brite USB barcode scanner comes in your choice of 7 different colors and simply just works! It'll scan almost all 1D barcodes such as UPCs, EANs, Code 3 of 9, Code 128 and much more. Simply plug it in and you're good to go!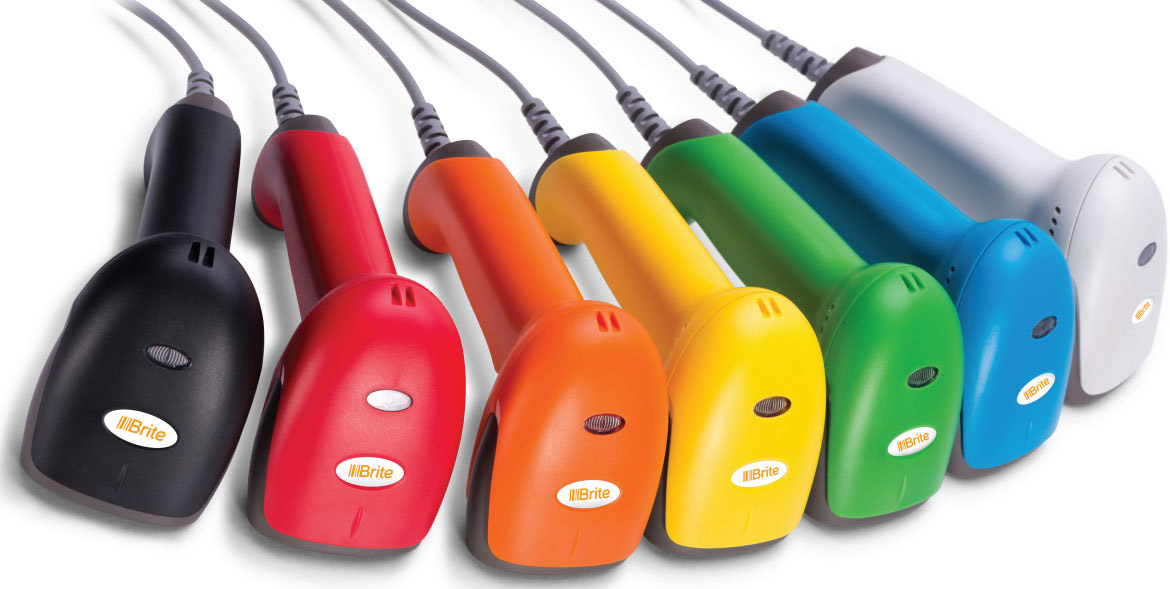 Comes with a full 60 day money back guarantee and full no hassle 1 year warranty. You'll love using it in your business!
Visit www.inflowshop.com to check them out now.