[Please note: This blog post applies to inFlow On-Premise, but not inFlow Cloud.]
Looking for a way to set up your product records quickly to include a photo of each item?  Great!  Now it's even easier to link pictures to your products using the Import Data function.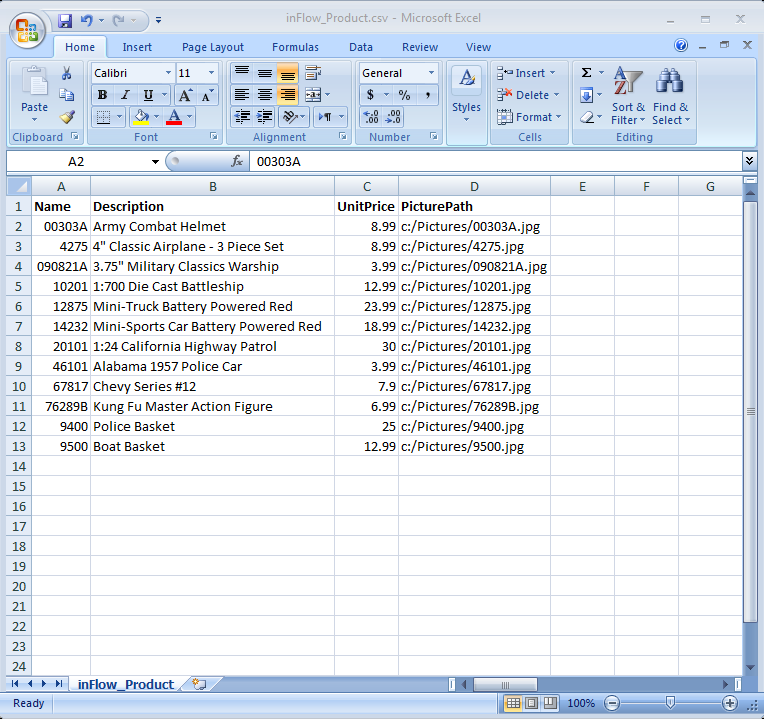 When creating your import file (in this case, a product list of all your items and their details) be sure to include a column which cites the location of each of the pictures representing your items.  During the import the system will know where to look for the pictures it needs and will link them to your database all at once.
Not sure where all your pictures are located or don't have it in one file?  Not a problem, you can still use the "browse" feature within the product record to select each picture individually.
Do you have a time saver you'd like to share?  Send it our way at support@inflowinventory.com.  If your suggestion is chosen your name and a link to your website will be shared.